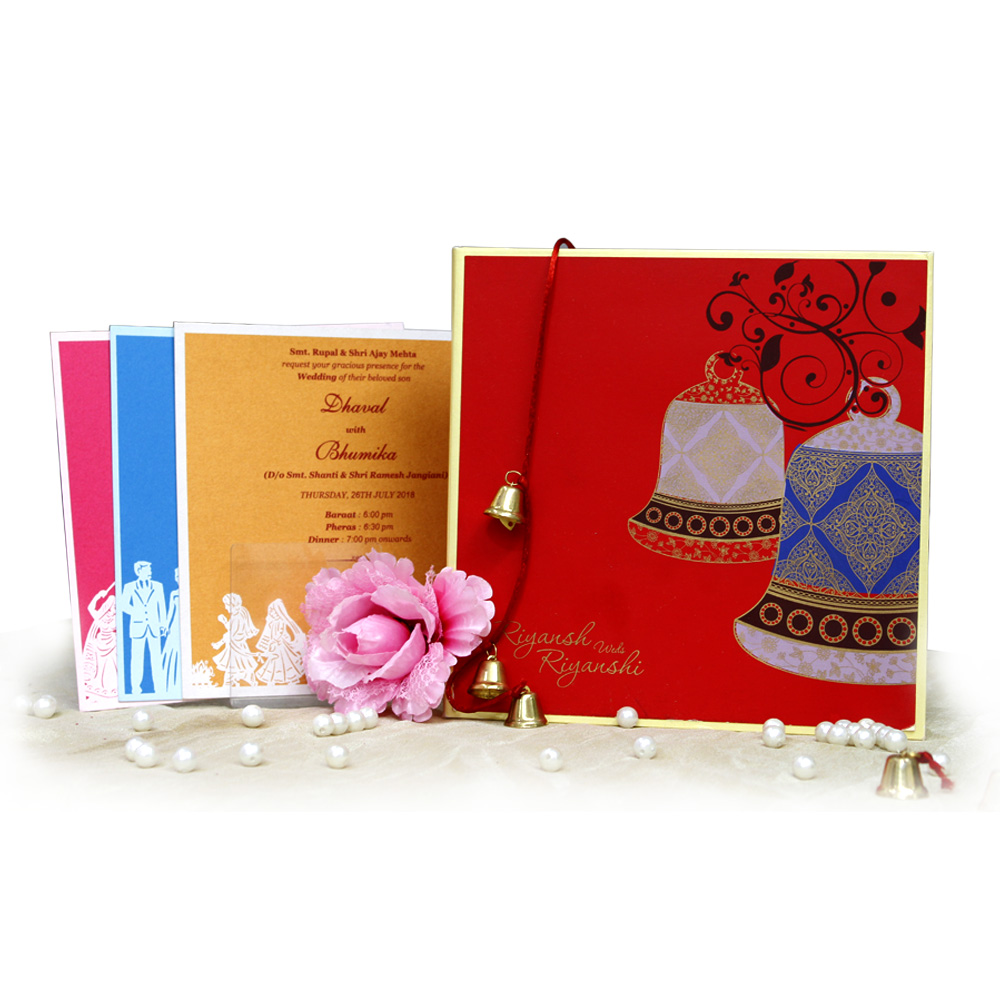 OUR HISTORY
Welcome to Card palace, Ahmedabad (Gujarat)
HISTORY
Invitation is the very first step in the journey towards a lifetime of happily-ever-after. Special moments of life needs to be cherished and celebrated, card palace has exclusive collection of cards for every occasion of life whether is Engagement cards, Wedding cards, Anniversary cards, Baby Shower cards, Birthday cards, Mundan cards, Janoi cards etc.
invitations cards are an important part of any wedding & Special Touches to Ensure Guests Remember the Invitation
Create beautiful Personalised memorable wedding invitations from Card Palace can add a touch of WOW! feeling
Now in a days Card Palace carries each card an Laser cut cards, Embossed invitation cards, Foil Printing invitations :.
The wedding invitation is often the first glimpse that guests get into the day ahead, which is why couples ensure that their invite is truly memorable.
We Card Palace are manufacturer, Retailer & Wholesaler of Exclusive invitation cards Since 4 decade. We make Indian wedding cards, Hindu wedding cards, Muslim wedding cards, Sikh & Christian wedding cards, Box with wedding cards. We recognized for its bespoke and superior personalized Invitation 'from Designer Wedding cards to Anniversary, Baby shower to Birthday cards, House warming to Parties.
We export Invitation cards worldwide like USA, UK , Canada, Australia, New Zealand, UAE, Africa etc.
100%
Clients Satisfaction
Our vision
We are marketpress
Dynamically procrastinate B2C users after installed base benefits. Dramatically visualize customer directed convergence without revolutionary ROI.
VISION
ANGELS
Meet with our Team